Through our shopping catalogue "Tezukuri Life Premium" and online shopping site "Tezukuri Town," we offer useful and valuable products to all handicraft fans.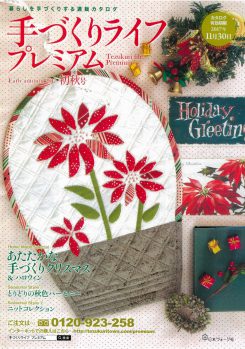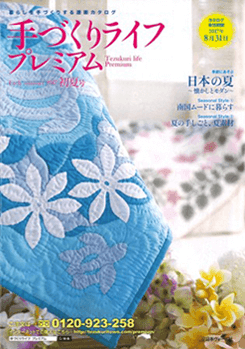 Tezukuri Life Premium is a shopping catalogue that supports handmade life. Issued quarterly, the contents include seasonal knit, embroidery, beads, and fabric items and other useful products. Our customers are sure to be delighted as they turn the pages.
In order to make our customers' shopping experience pleasant, we offer a membership service. Members will enjoy the benefits of a shopping point system, discount on shipping fees, and other privileges. This is one of the ways to support our customers' handmade life.
Making, using and gifting are what make handmade fun and special. Handmade life is full of "premium" time. We would love to offer items for that kind of daily life.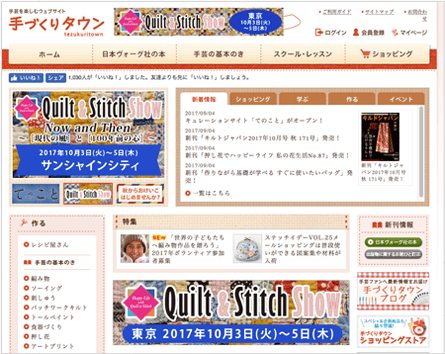 Tezukuri Town offers information on various handicrafts on knitting, sewing, embroidery, patchwork and so on. It is designed to fulfill our craft lovers' passion for knowing, obtaining, and learning.
At our Tezukuri Town's Recipe Collection, users can download various handicraft recipes and patterns for free and videos of basic craft techniques, making it perfect for people who wish to try it out before purchasing a full set of textbooks and supplies. It also offers the latest information on shopping, available classes, events and specialty magazines.
Tezukuri Town supports all handicraft fans in making their handmade life more enriched.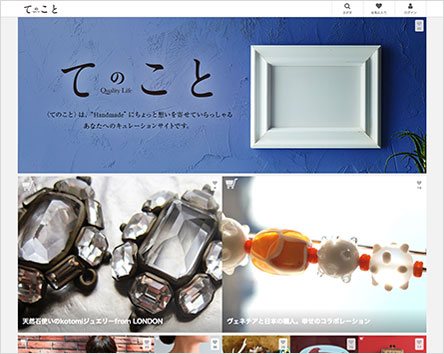 "Handmade" has always been part of our human lives from the ancient times.

From the industrial revolution to the birth of computers and AI, we have reached the era where almost anything can be made.
Even in this ever-changing digital era, "handmade" is something that gives us warmth and comfort. Te No Koto curates everything "handmade" for all craft lovers.