NIHON VOGUE Corp.'s specialty stores sell supplies and tools for handmaking, works by artists, and also hold workshops and events. We plan to continue to expand our selections and activities.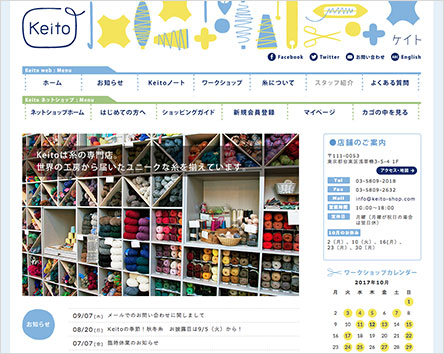 Keito is our yarn specialty store located in Asakusabashi with over 2,000 yarn selections from all over the world. We actually visit workshops abroad to make our lineup unique and special. Our selections include one-of-a-kind hand-dyed and hand-spun yarns.
We sell works by artists and also offer knitting workshops. Our experienced staff members work as "concierges" to help you find the perfect yarn. From providing simple thread technique ideas to advising advanced knitters, our staff members are ready to assist all levels of knitters who enjoy shopping at our store.
5-4 Asakusabashi 3-chome, Taito-ku, Tokyo, 111-0053
03-5809-2632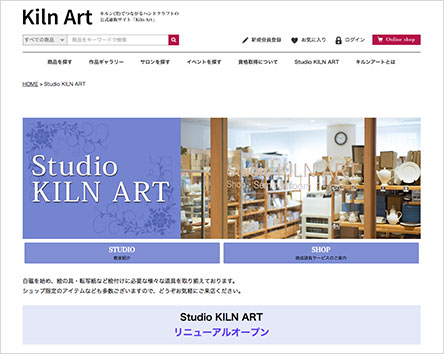 Studio KILN ART offers courses for various types of pottery paintings including European china painting and traditional Japanese pottery such as Arita and Kutani. Each course is taught by professional artists of each genre using our original educational materials, curriculums, and highly selected supplies. The shop located next to the studio sells varieties of pottery painting supplies.
There are items which are only sold at this location. Please stop by and enjoy our selection.
6-11 Yayoi-cho 5-chome, 3rd Floor, Nakano-ku, Tokyo, 164-8705
03-3383-0671